Check your inbox for a confirmation email!
More Scholarship information
If you'd like more information on our upcoming scholarship program, you can click the link below which will take you to our scholarship page. Alternatively, you can follow our social media channels (at the bottom of the page) to keep up to date with us.
Personalise your Japanese learning with a tutor
One of the best ways to learn the Japanese language is to converse in it with native speakers. I recommend Preply, or Italki due to their remarkable level of freedom, and focus on high-quality one-on-one lessons. There are a huge variety of qualified and experienced tutors to choose from, all providing you with a personalised Japanese learning program.
Preply allows you to focus on the skills you need, providing you with the freedom to take online lessons at any time you like. You can immerse yourself in the Japanese culture, get expert help when you need it, and develop the ability to speak naturally in Japanese. 
I have composed a complete fully in-depth review on Preply. I cover everything the platform has to offer, including the good, the bad and my experience as a whole. 
Japanese Language Resources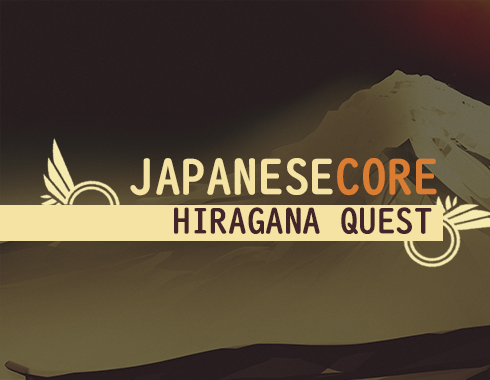 JapaneseCore
Check out our Japanese Core resource dedicated to providing you with the advantage you need to master the Japanese language quickly and effectively. Designed to teach you Japanese hiragana in a creative and fun way, that actually works.
Blog
we have professionally tailored Ultimate How to Japanese guides to provide you with unique insight into Japanese language and culture. All guides are constructed with detailed explanations, examples and content for a fulfilling experience.
Japanese Reading Exercises
Complete Reading Practice Exercises with Reading Comprehension, Grammar Explanations, Examples, Vocabulary Lists & Exams. All content has been designed to provide you with insight into Japanese culture while practicing your reading ability!
Let's get to know each other better as we adventure together! Come and say hello, I respond to all comments! Currently, we're looking at unique translation differences between the Japanese and English versions of The Legend of Zelda games. Let's discover unique secrets!
Follow our social media for regular updates on our scholarship program, as well as Japan and Japanese study resources!